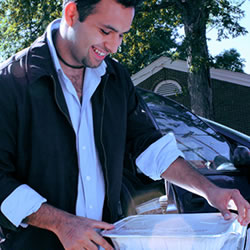 I am a data scientist/ statistical economist working at the OECD CFE Directorate where I support several areas of academic and policy research by using state of the art capacities to gather, disseminate, and visualize data. They include: classification of data, natural language processing of patents, and econometric and geo-spatial analysis.

I received my PhD in economics from the University of Bologna in November, 2018. My research estimates the causal effects of preferential government programs on households and firms.

My technical skills include: Python, R, Postgre SQL, SQL, STATA, and QGIS and ARCGIS. Languages include: Spanish ,English , French, Portuguese and Italian.